Ahi Poke Skewers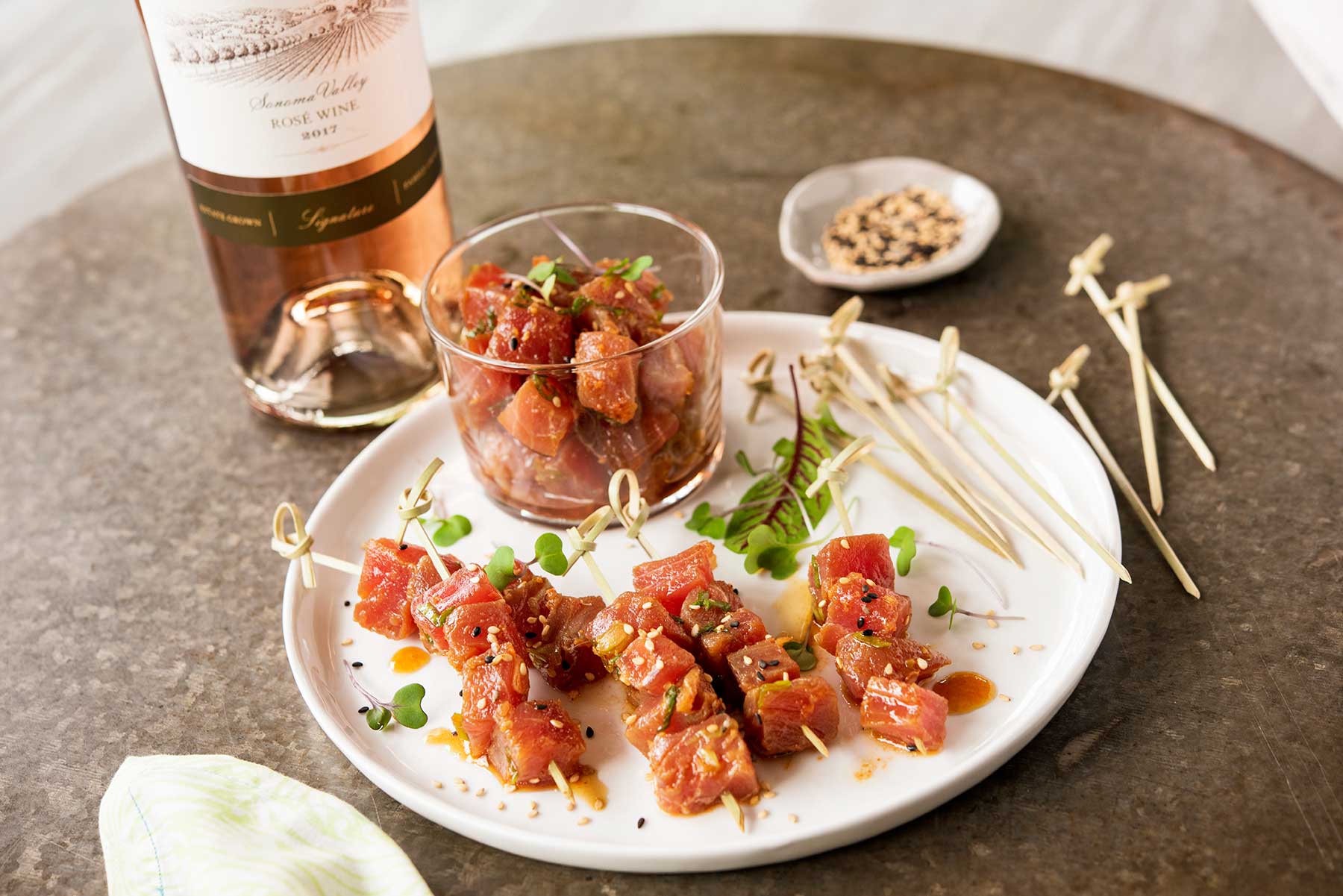 Ingredients:
12 oz. Sushi-grade Ahi tuna
1/2 cup soy sauce
1 lime – juiced
2 T agave syrup
1 T Sesame oil
3 green onions – finely sliced
1/2 inch fresh ginger – grated
2 T seasoned rice vinegar
1 T sriracha chili paste – or to taste
1 T toasted sesame seeds – for garnish
Preparation:
Cut the ahi tuna into 3/4 inch cubes. Thread 4-5 pieces on each bamboo skewer. Combine all remaining ingredients, except the sesame seeds, in a small bowl. Place skewers in a shallow baking dish and pour mixture over the top of the skewers. Refrigerate for 15 minutes. Turn skewers and marinate for an additional 15 minutes. When ready to serve, present on a serving tray and sprinkle with the sesame seeds. Serves 3-4.
Serve with:
Kunde Family Magnolia Lane Sauvignon Blanc and/or Signuature Rose