Recipes to pair with Malbec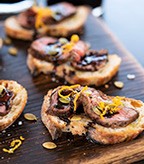 A delectable treat created by our talented friends at Park Avenue Catering.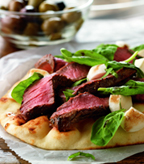 A Kunde favorite! Simple, colorful and delicious, this flatbread recipe is perfect for any occasion. Not to mention, it goes great with our Kunde Malbec.
My Grandmother Nanny made this stuffing every year for our family Thanksgiving dinner and part of the tradition was to use Jimmy Dean pork sausage.